Our mission is to make the highest and best use of plant-based materials
Humans cut down 15 billion trees each year and use 80 million acres of cropland to produce biofuel from food crops. We aim to change this equation.
We cut the grass and leave the trees. We grow our Xano Grass™ on non-crop producing land. We sell Xano Fiber™ as a replacement for wood & fossil fuel-based feedstocks.
The future of sustainable biomaterials is now.
Hexas is a biomaterials company focused on the production of regenerative, plant-based raw materials that replace wood and fossil fuel-based materials in multiple applications. Applications for our plant-based materials include: energy, chemicals, packaging, textiles, composites, structural/non-structural products, bioremediation, and more.
Hexas has developed a farm-to-fiber™ platform for the reliable delivery of our Xano Fiber™. We produce this fiber from our proprietary varieties of a giant perennial grass; collectively we call these varieties Xano Grass™. Xano Grass™ is perennial, fast growing, yields 25-35 dry tons of biomass per acre year-over-year, is highly pest-resistant, grows in different climates and soil types, tolerates drought, and has low ecological demand.

Xano Fiber™ can supplement or replace wood, corn, and fossil fuel-based feedstocks in multiple applications while providing the same or better performance at a lower cost without the need to alter existing manufacturing systems.
Our cradle to customer production system is unique because we manage each step to assure high quality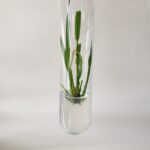 Proprietary Xano Grass™ varieties are tissue cloned to assure uniformity.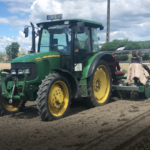 Xano Grass™ is grown in marginal land improving soil & sequestering carbon.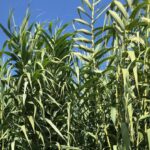 We contract with farmers for Xano Grass™ production at a fair price.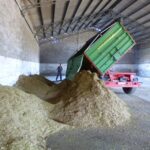 We harvest Xano Fiber™ fiber using our proprietary harvest technology.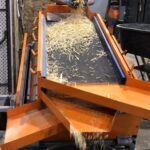 Harvested Xano Fiber™ fiber is formatted to be a drop-in solution.
Our Xano Fiber™ is low-cost, sustainable, and allows existing products to retain their functionality and aesthetic appeal.
The problem most companies experience when trying to integrate sustainable materials into their products are cost related – the raw material costs too much and modifying their production systems to use it is too expensive.
At Hexas, we sell raw materials that can cost less than wood and fossil fuel-based raw materials and that integrate directly into your current production system.
Equal or better performance